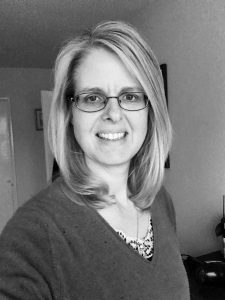 A trained Maternity Nurse, Post Natal Doula and Multiple Birth Maternity Nanny with a DBS Enhanced Certificate and training in Paediatric First Aid.
With a career in childcare spanning 25 years, I have experience in many different roles.
As well as being a Nanny for 20 years (both freelance and private/exclusive), and during which time I was shortlisted for the role of the now renowned Super Nanny (pipped at the post by Jo Frost as she had more experience than me then) I was also Playgroup Leader at the preschool of the village where I lived at the time, and achieved a Diploma in Montessori Teaching by distance learning.
After having my own children and finally experiencing for myself the rollercoaster of emotions that come with the unconditional love for your own baby, I took time off for 3 years to focus on my family.
When the time felt right to think about working again I realised that I really wanted to be able to help mothers with newborns, as that first amazing (but at times overwhelming) six months can be so hard.
As a result I trained as a Doula in 2011, focussing on the role of Postnatal Doula, and Double Helping Doulas came into being. For five years I helped many families, including several with twins and multiples. This led to the setting up of my own (TAMBA affiliated) Twins and Multiples Club at my home, specifically aiming it at pregnancy and mums with newborns up to the point where both babies are mobile.
When my babies were born I thought I could manage. I did (just) but I wasn't enjoying it or them much, as I was so exhausted. When I finally caved in and asked Ailsa to help she came through the door bringing a sense of calm to the chaos, and instinctively knew what I needed. Ailsa is such a professional she adapted to my routine, boosted my confidence and gave me invaluable advice. Most days she also brought cake! I think everyone needs an Ailsa. I can highly recommend this one. – Sally
Wanting to extend my knowledge further, at the end of 2016 and the beginning of 2017 I studied for levels 3 and 4 in Maternity Nursing (non medical) and achieved merit certificates in both.
I also gained my license to chaperone children in the film and entertainment industry. This is a new venture that I am looking forward to experiencing.
I have been called a 'Baby Whisperer' amongst other things over the years, but I prefer to think of myself as a 'Baby Interpreter'. I love babies and, generally, I understand them. I find huge satisfaction in helping mums, supporting them and their families both practically and emotionally, teaching them to understand and speak their babies language.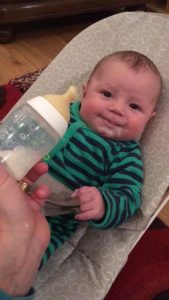 I know my limitations, and signpost you to other sources of support if you need something that I don't have.
I work in Wokingham, Bracknell, Reading, Woodley, Crowthorne, Twyford, Ascot, Sandhurst, Yateley, Finchampstead, Winnersh, Earley and other parts of Berkshire and Surrey.
Please click on the links at the top of this page for more information on the different services I offer, testimonials and qualifications. Thank you.